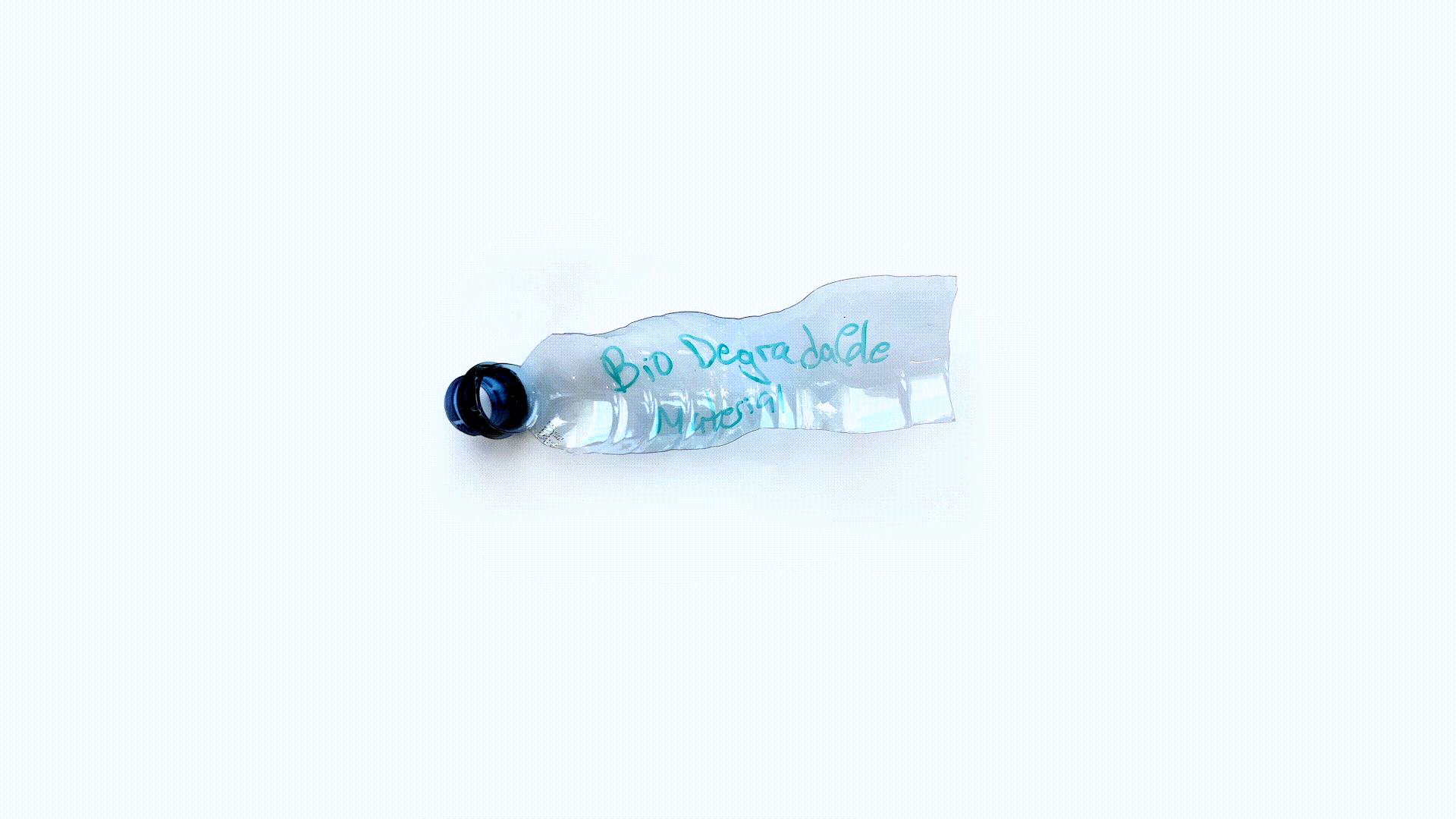 "Plastic-it"

Designer: Plastic Heart Linz, Ziyuan Zhu
Initial Video: Plastic Heart Linz
Video Reproduction: Ziyuan Zhu
Material: plastic, marker
Year: 2021

Except the function we defined for the material, how can other functions be invented and created to fertilize the life of the material?





Every year, there are more than 242 million tons of plastic waste produced worldwide, however, only 9% of them can be rightly recycled. The substantial number of single-use plastics such as food packages, drink bottles, coffee cups are buried, submerged, volatilized into our land, ocean, and air, and have caused damages across geographic or political borders.

'Plastic-it' is a nationless art experiment initiated by collectives Plastic Heart, which asks people to explore the possibility of transferring waste plastic into the vehicles of ideas. Initiated during 2021 Ars Electronica in Linz, Plastic Heart collectives invited locals, students and artists to write on recycled plastics and make them 'thoughtful pieces. The workshop makes the wasted material a nutrition of public engagement and a collective thinking process.

Plastic Heart members:

Mike Artner (Austria), Zeynep Degisti(Turkey), Maria Nogue Guardiola(Spain), Time Prezelj (Solvenia), Aleks Yotov(Bulgaria), Anna Wissmuller (Germany), Barbara Baron(Brazil), Chienn Tai (Taiwan), Hitomi Kuboki (Japan), Ivy Lovett (US), Julia Wurm (Austria), Kerry Cheng (Taiwan), Melissa Sourisseau (France), Milena Milocanovic (Serbia), Rachele Moro (Italy), Ziyuan Zhu (China).