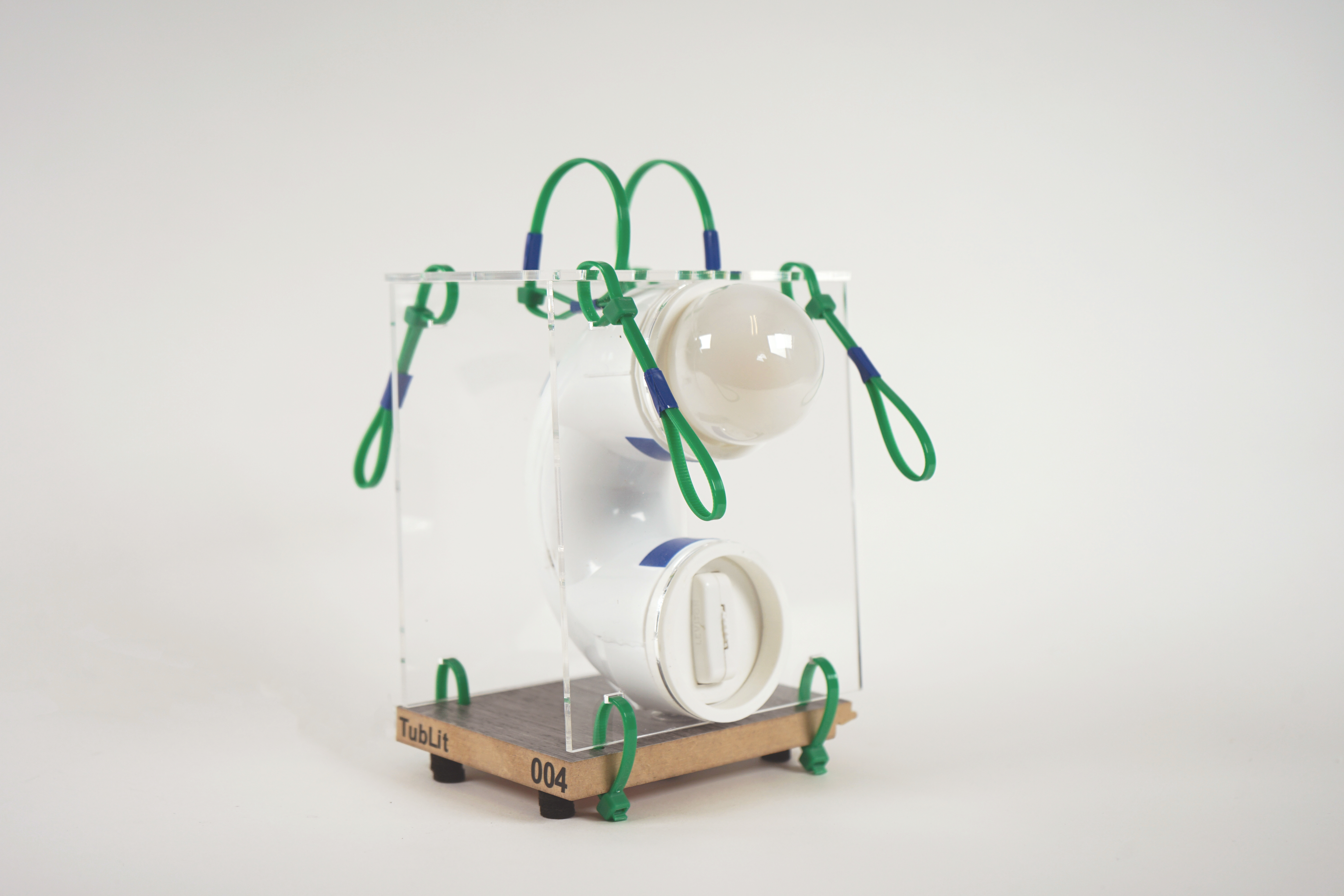 TubLit 004

Designer: Ziyuan Zhu
Material: Tube, Zip, PLA, Bulb
Year: 2022
Manufacture: 3D printing, Laser Cutting, Soldering




TubLit 004 is a collection of TubLit. We created the lamp out of disposable materials including sewer tubes, sample wood, and zip belt. Given a second life and a twist of the material functionality and aesthetics, the light will be back to being a part of our everyday life.